Deborah Battams
BSc (Hons) Ost. Med, DO, ND, BSc (Hons) Human Biology
Proprietor and Clinical Director
After qualifying from the British College of Osteopathic Medicine with Honors in BSc Osteopathic Medicine where I was awarded a distinction in clinical competence and a diploma in osteopathy and naturopathy, I set up TOMClinic in 2007 with my late husband Sean.
Due to a sudden, significant change in my health which meant that I was no longer able to deliver the standard of excellence as an osteopath that I expected of myself, I withdrew myself from the register and now invest my expertise in supporting the TOMClinic team to ensure the maintenance of the highest professional standard of care and the smooth running of the practice.
The many testimonials that TOMClinic has received in its history is indicative of the TOMClinic team's professional ability to make a positive significant difference to people's lives for the better.  Seeing and hearing about the significant difference that the TOMClinic team continue to make to people's lives, truly motivates me to ensure TOMClinic continues our reputation to deliver the highest standards of clinical excellence and personalized care within my practice.
Stuart Bishop M.Ost
Graduate Associate Osteopath
Stuart graduated with a Master's in Osteopathy from the British School of Osteopathy in London. He is also a qualified Sports Massage Therapist.
During his time at the BSO, Stuart gained experience in a variety of specialist clinics including Sports, the Royal Free Hospital, Expectant Mother's Clinic, Children's Clinic as well as an external community clinic based at a busy GP practice in London. Stuart was also fortunate to have participated in the NHS funded OsteoMAP project, an innovative system designed to enhance the treatment of patients with persistent pain by combining osteopathic treatment with mindfulness and acceptance based approaches.
Stuart believes osteopathy is a partnership between patient and osteopath to achieve health and understands the value of clear and understandable communication. He is passionate about helping patients reach their goals, using his experience to tailor his treatment to the needs of the individual. He is also an advocate of injury prevention and can advise exercises as part of a treatment regime.
His special interests include the treatment and recovery of sports injuries, chronic pain and helping older patients remain active. Stuart has also recently completed his Masters thesis on the rehabilitation of patients who have experienced stroke.
When he is not treating patients, Stuart can often be found under the bonnet of classic cars, playing guitars or growing chilli peppers! He also enjoys golf and collecting vinyl.
Appointments are available with Stuart on Mondays 2pm-10pm; Tuesdays 12:30pm-10pm; Thursdays 8am-12:30pm and Saturdays 9am-6pm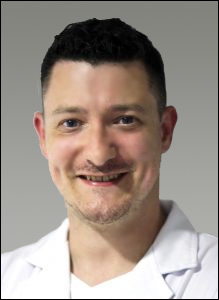 Laura Maidment M.Ost
Senior Associate Osteopath
Laura joined the TOMClinic team in 2015. She is an experienced Registered Osteopath who graduated from the British School of Osteopathy with distinction and the silver medal award for achievement.
Laura is experienced in treating all ages including babies and has a background in treating athletes. She uses a holistic approach combining visceral and cranial techniques and incorporates pilates based rehabilitation where appropriate.
She also uses dry needling acupuncture to help manage acute injuries, headaches, tendinopathies and chronic pain better.
Laura's approach is to gain a better understanding of the individual patient as a whole, and therefore identify things in day-to-day life that may have lead to dysfunction.
"I truly believe in treating the root cause of why someone is in pain rather than just the symptoms, which is at the foundation of Osteopathic practice"
Laura enjoys working with a variety of patients of all ages and complaints, her professional and friendly manner has made her popular with TOMClinic patients. We are fortunate to have Laura as part of the TOMClinic team.
Laura offers appointments on Thursdays 2pm-10pm and Fridays 8am-2:30pm.