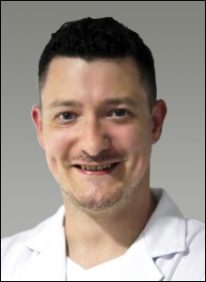 Stuart Bishop Registered Osteopath GOsC ID 8996 offers appointments Mondays, Tuesdays, Wednesdays 8am-4pm and Thursdays 1pm-9pm
Stuart graduated with a Master's in Osteopathy from the British School of Osteopathy in London. He is also a qualified Sports Massage Therapist.
During his time at the BSO, Stuart gained experience in a variety of specialist clinics including Sports, the Royal Free Hospital, Expectant Mother's Clinic, Children's Clinic as well as an external community clinic based at a busy GP practice in London. Stuart was also fortunate to have participated in the NHS funded OsteoMAP project, an innovative system designed to enhance the treatment of patients with persistent pain by combining osteopathic treatment with mindfulness and acceptance based approaches.
Stuart believes osteopathy is a partnership between patient and osteopath to achieve health and understands the value of clear and understandable communication. He is passionate about helping patients reach their goals, using his experience to tailor his treatment to the needs of the individual. He is also an advocate of injury prevention and can advise exercises as part of a treatment regime.
His special interests include the treatment and recovery of sports injuries, chronic pain and helping older patients remain active. Stuart has also recently completed his Masters thesis on the rehabilitation of patients who have experienced stroke.
When he is not treating patients, Stuart can often be found under the bonnet of classic cars, playing guitars or growing chilli peppers! He also enjoys golf and collecting vinyl.